about us
Tangerine is a kickass community in Brooklyn where people can wind down, connect with others and enjoy a playful yoga practice that's powered by the teachers.
We empower our teachers to lead a practice that is unique and true to their own style, providing experiences for every student — whether novice, intermediate or experienced. Coming from a variety of disciplines and backgrounds, our teachers are the heart and soul of Tangerine.
We offer a variety of heated classes (to around 90 degrees) and non-heated classes, emphasizing the flow of breath while creating a balance of strength and freedom in poses. This practice is open to every BODY and our teachers may make hands-on adjustments or use props to heighten your experience.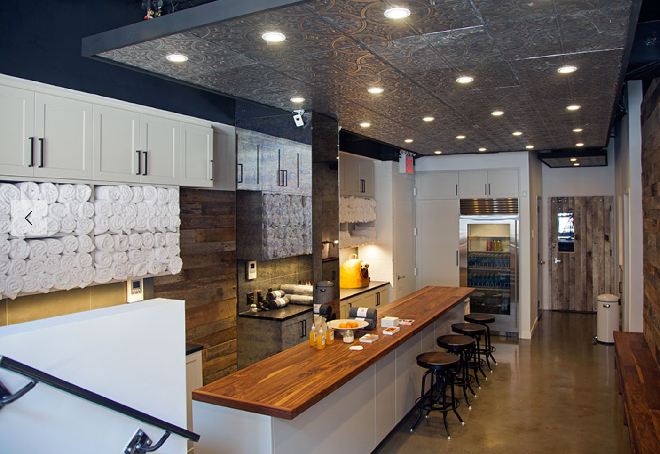 studio
Tangerine is designed to make you feel right at home. Our bar-like layout with lots of seating was created to encourage community, camaraderie and chill time before and after class.
Inside the studio, you'll find state of the art props and clean, non-slip Manduka yoga mats made from tree rubber — biodegradable and non-Amazon harvested — so there's no need to haul your own. Infrared Heating Panels provide the perfect hot yoga temperature (imagine a beautiful hot summer day) and also help us be energy-efficient.
The changing rooms are equipped with lockers with built-in locks so you can securely stash your stuff until after savasana. You'll also find all-natural products throughout the studio and will be given a lavender and eucalyptus cold towel after class to help you cool down and freshen up.
We hope you feel the love as much as we do.