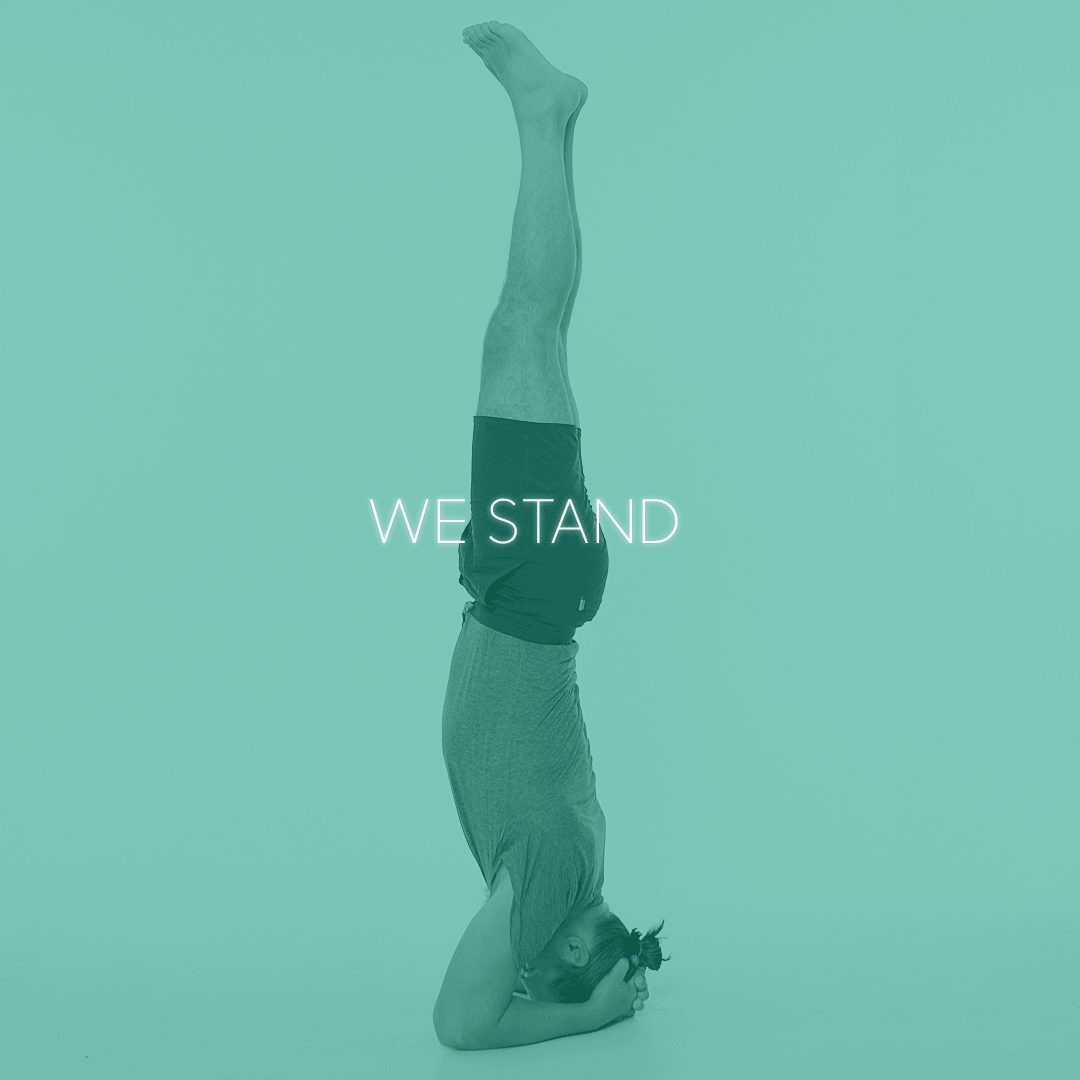 return
teacher training spring 2020
date
location
chaos studios dumbo
247 water street #202
brooklyn, NY 11201
cost
We are thrilled to be offering our 200 Hour TT this Spring led by Josh Liles, Tamara Behar and special guests. Our vision is to create joyous, empathic, gutsy teachers that have a desire to share from the depths of their own experience.
How you express yourself is essential so we will focus on developing and refining your voice as a teacher. Expect to be challenged to develop more self-awareness as we use the practices to shine a light on your blind spots and rejoice in what you already know.
We will share all the tools and techniques that we believe are necessary for leading an intelligent yoga class. Honoring various yoga lineages, we will seek a comprehensive understanding of the philosophy and history of yoga to synthesize what's useful into a modern yoga practice. Rather than searching for simple answers, we will set up a flexible framework to allow for discussion that prompts deeper inquiry.
We will teach you to see structure and pattern in nature and in the body. We will sharpen and broaden your vision so you will be able to hone in on a subtle detail while keeping an eye on the big picture.
teaching team
liam mcconville
sam calvano
jessica willis
curriculum
Yoga Philosophy
The Art of Teaching a Yoga Class
Understanding Postures and Alignment
Hands On Adjustments
Developing Your Voice + Vision
Anatomy for yoga
Pranayama
Intelligent Sequencing
Restorative Yoga
How to use Props effectively
Intro to Traditional Chinese Medicine
The Subtle Body: Organs + Glands
How to create a Home Practice
Meditation Techniques
Teaching a Therapeutic Private
Reading bodies in a yoga class
Practice Teaching (lots!)
The Business of Yoga
requirements
100% commitment
Practice 3+ times per week
Independent study = 20 non-contact hours
Bring an open mind
schedule
Saturday— 9am–7pm (1 hour break for lunch)
Sunday — 
1pm–8pm (30 minute break)
9 weekends. Easter weekend off
Mar 13/14/15
Mar 20/21/22
Mar 27/28/29
Apr 3/4/5
Apr 17/18/19
Apr 24/25/26
May 1/2/3
May 8/9/10
May 15/16/17
deposit
$500 deposit reserves your spot (non-refundable/non-transferable)
your acceptance includes unlimited yoga for the duration of teacher training
Apply Now