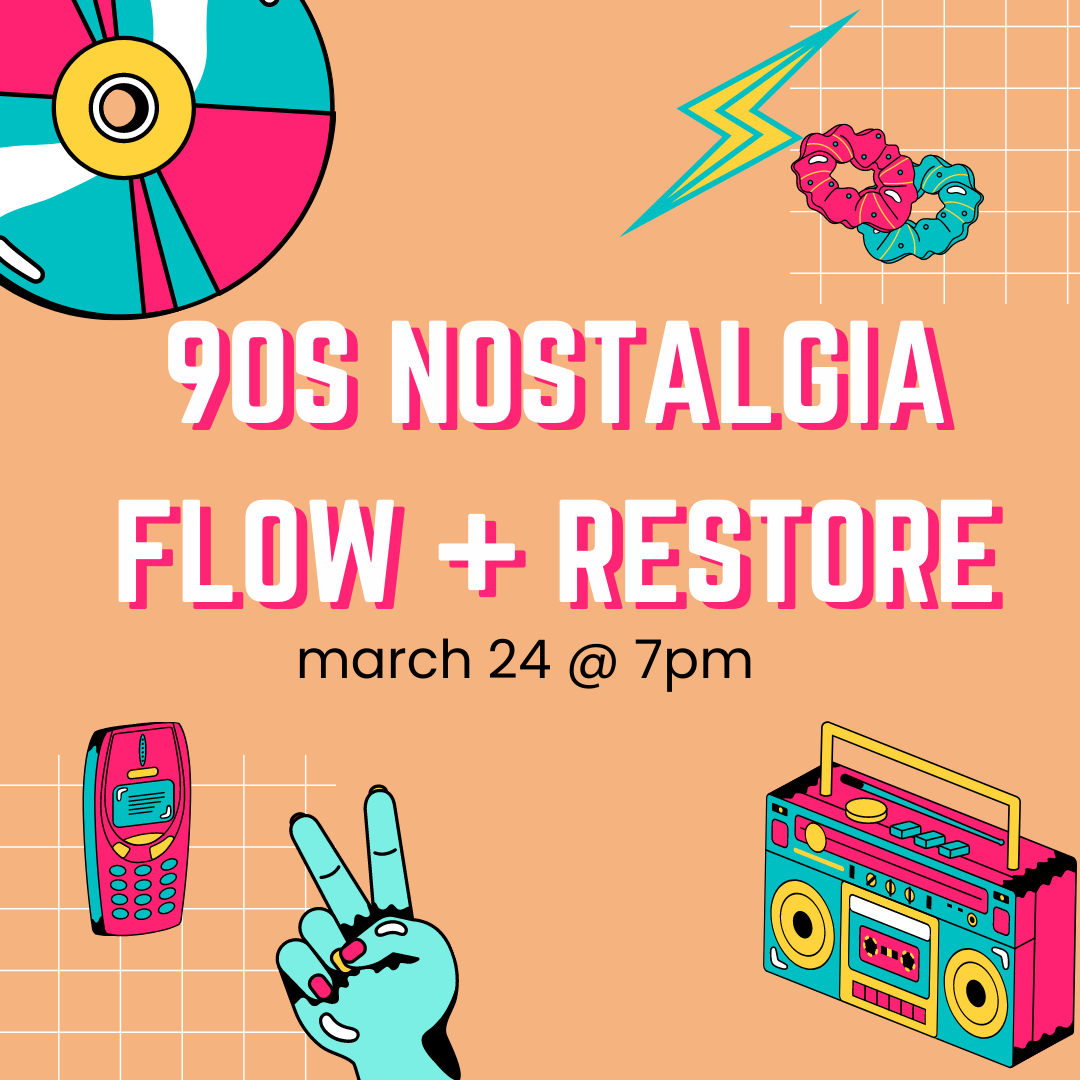 return
90s nostalgia flow + restore
date
time
cost
available for all members or class packs credits
$33 for a single class
Join Laura for a music themed flow + restore featuring the likes of Sheryl Crow, No Doubt, Savage Garden, and Whitney Houston.
In flow + restore, we wind down with a moderate flow followed by a deep and relaxing restorative practice. Work with props and roller balls to release muscle tension and self-massage, slowly releasing the work week and rejuvenating your mind and body.
This class is not heated.
book your spot