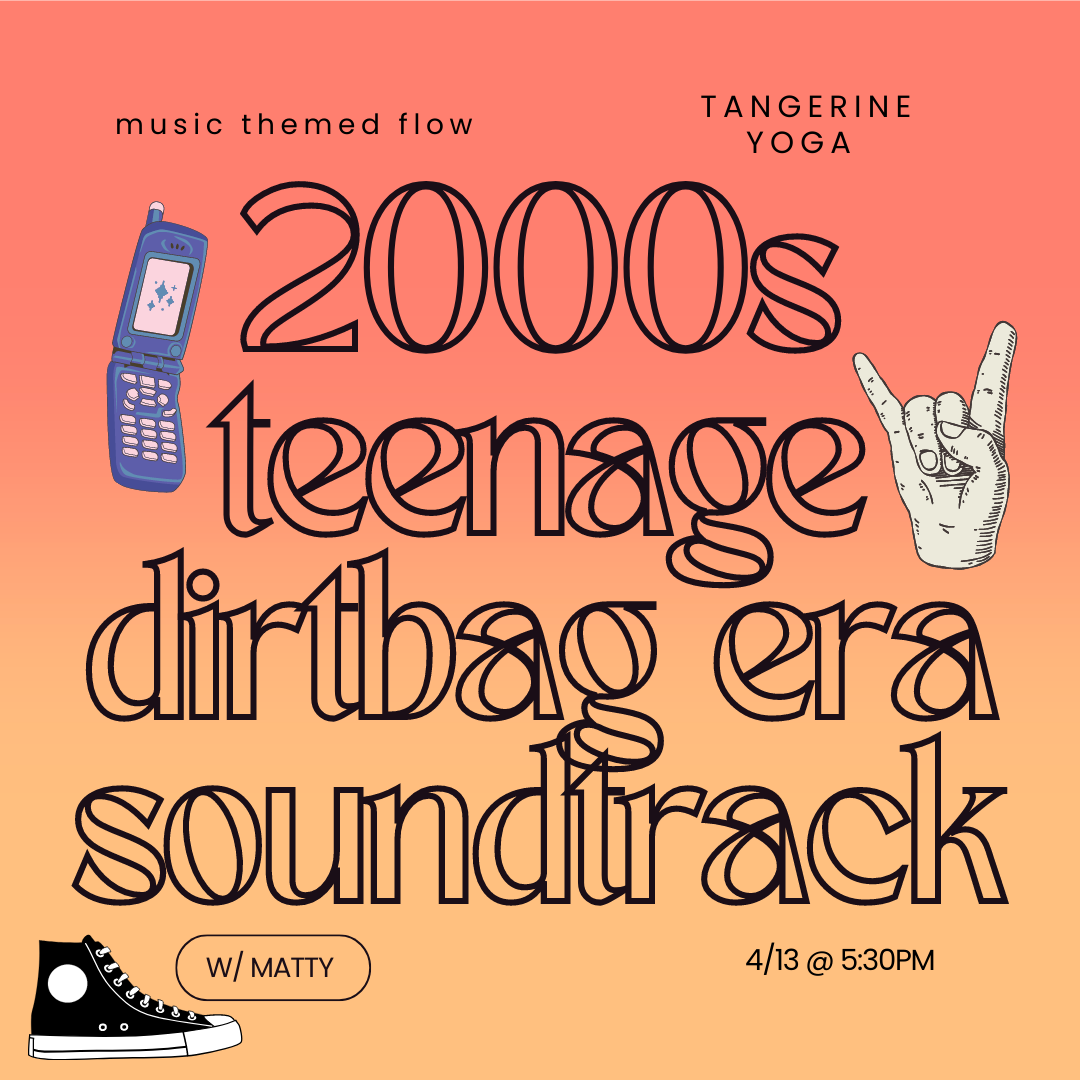 return
tangerine flow – 2000s teenage dirtbag era soundtrack
Join Matty for a music themed tangerine flow featuring 2000s teenage dirtbag vibes from the likes of Yellowcard, The All American Rejects, and The Killers.
Tangerine flow is an all-levels vinyasa flow class that emphasizes breath, structure and alignment. Students are encouraged to try various teachers, as each designs their classes based on their individual style and unique background.
This class is heated to 90 degrees.