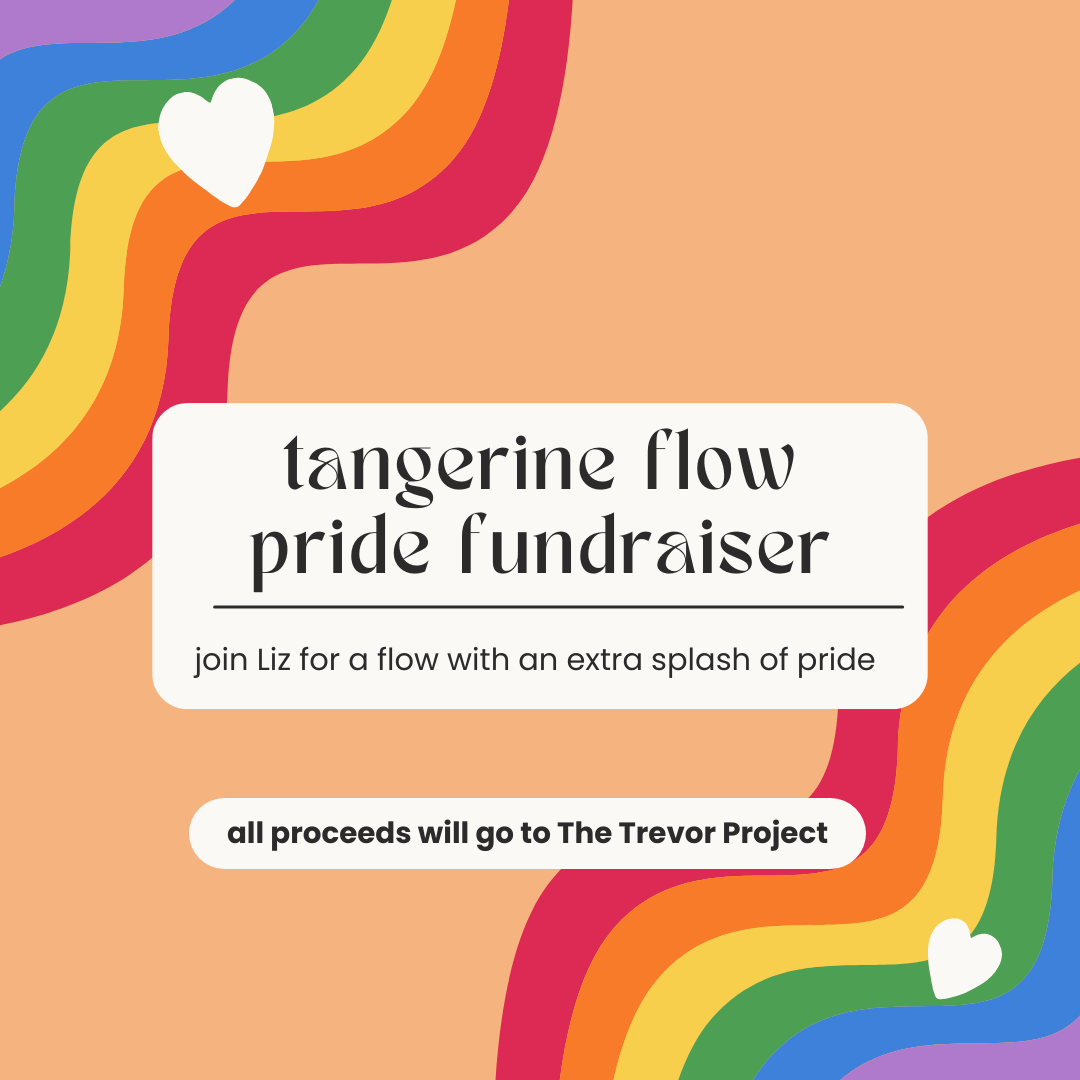 return
tangerine flow pride fundraiser
Join Liz for this tangerine flow with an extra splash of pride.All proceeds will go to The Trevor Project, which Liz chose because they provide education and advocacy for LGBTQIA+ youth as well as a safe space for folks to be themselves.
The last few years there has been a real backlash against the rights of LGBTQIA+ individuals. So much hate has led to many states trying to vilify folks in our community and strip them of their rights & existence. The Trevor Project sees a bright future for LGBTQIA+ people providing a crisis center with intervention services and support to folks struggling or considering suicide.
Community is extremely important for marginalized groups. Allyship, support and safe space is crucial. The Trevor Project helps LGBTQIA+ youth feel seen instilling confidence, acceptance, and self-trust. Every person deserves to be seen and their existence to be celebrated.
Now more than ever we need to celebrate all Trans, Gay, Non-binary folks! Drag is art, love is love, let pride ring.
If you are not able to come to class, please consider donating directly!