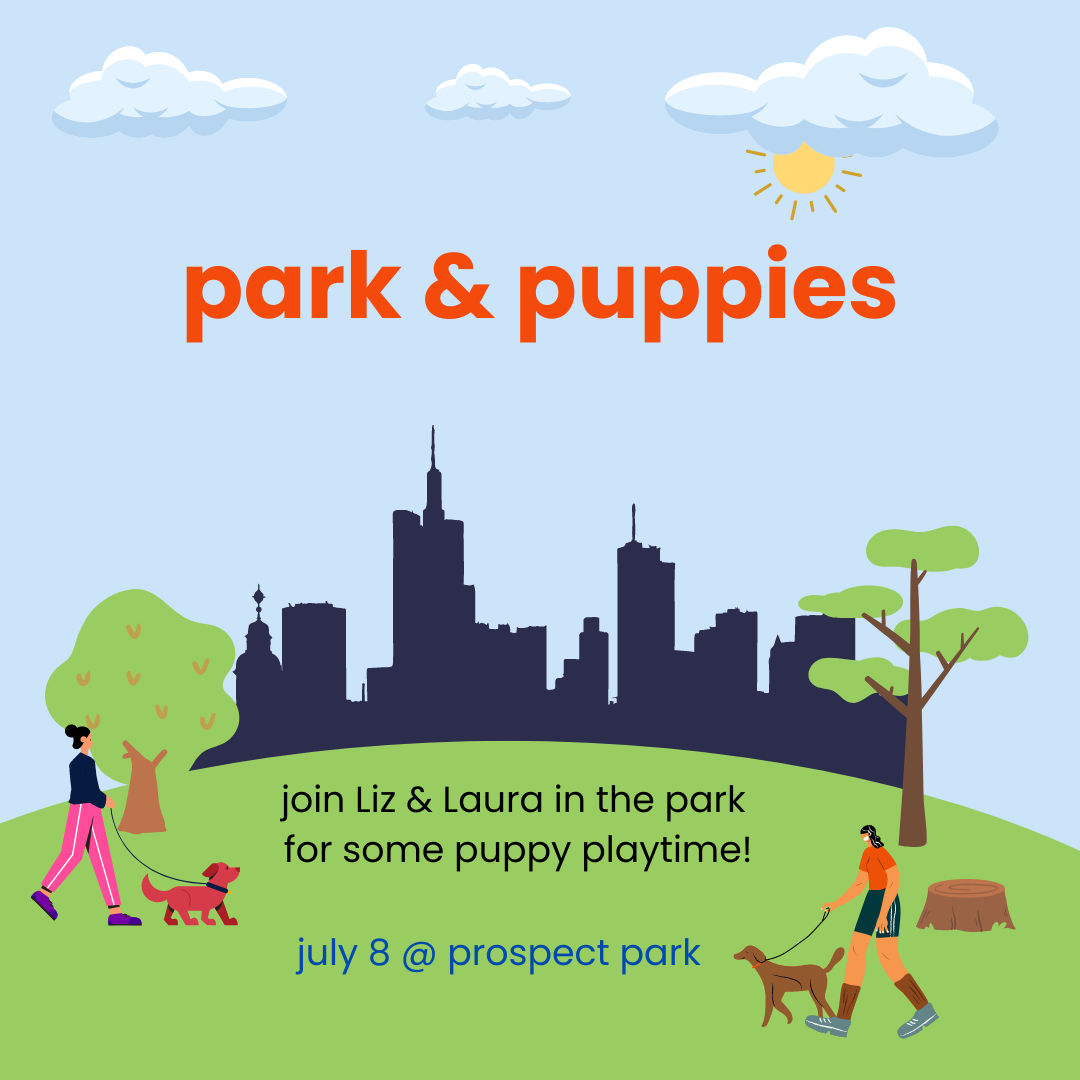 return
park & puppies – tangerine meetup
Join Liz (with Ollie and Milo) and Laura (with Iris) for some puppy playtime in the park! We'll have coffee and some beverages for the humans.
We'll meet up in Prospect Park in the big field near Grand Army Plaza.
All dog lovers are welcome to join whether you have a dog or not!
Note: this is a hang out in the park, not a yoga class. We felt like yoga would be too hectic with the puppers!
FREE to all!