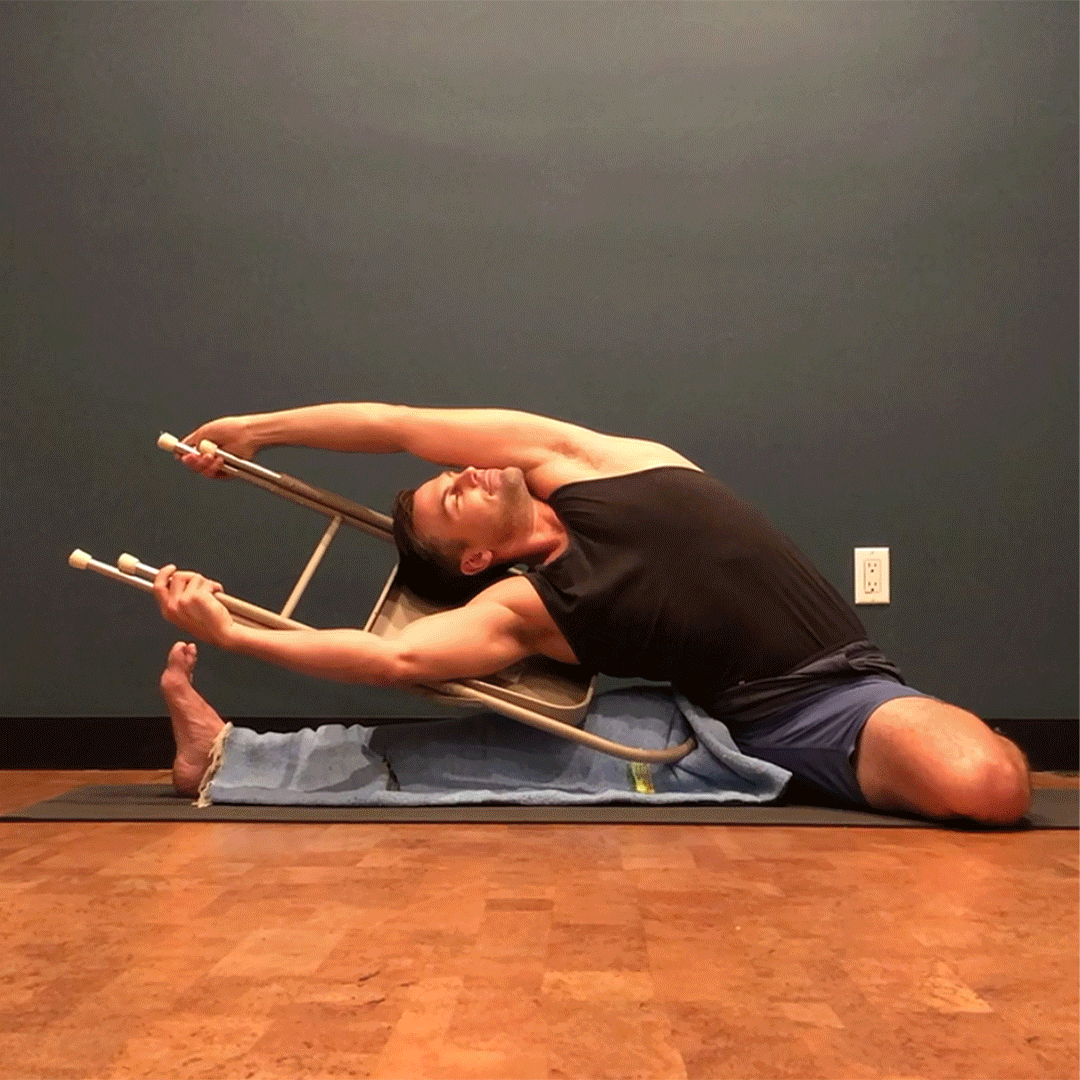 return
the mobility movement
date
location
tangerine
225 schermerhorn st
brooklyn ny 11201
time
fri 6:30 – 9:30pm
sat 1:30 – 4:30pm
sun 1:30 – 4:30pm
cost
$195 series
$75 individual
From props to no props, to strengthen or to lengthen, Matt Phippen will explore yoga postures with the intent of finding optimal mobility in the body. It will begin by introducing traditional ways of approaching yoga postures with a heavy focus on the use of props to help support the poses. As the weekend unfolds, the movement practice will shift away from the support that props provide. We will access postures from the opposite side of the spectrum, and focus on the intelligent use of our own bodies, with a strong emphasis on mobility. Sign up for one as a stand alone experience, or all three. All levels welcome.
schedule
PROP SHOP/BACKBENDS + INVERSIONS
Fri 6:30 -9:30pm
An in-depth and insightful exploration of commonly practiced inversions and their integral relationship to backbending postures. We will be focusing on Headstand, Handstand, Forearm Balance and a variety of fun, explorative extensions for the spine. Expect a strong emphasis on alignment, body mechanics, and how to properly navigate various props.  All levels.
360 DEGREE MOBILITY
Sat 1:30 -4:30pm
Your hips are primarily meant to support the body, both upper and lower. They are also an integral part in keeping your spine healthy and functioning well. This workshop will emphasize strengthening (not just lengthening) your hips. We will investigate the concept of mobilization, the importance of rotation and how simple and precise strengthening techniques will drastically improve your yoga practice. All levels.
FORM + FUNCTION
Sun 1:30 -4:30pm
Do you know what active vs. passive mobility is? What are isometric, eccentric, and concentric contractions, and how do they apply to the current culture of movement? If you are a teacher, dancer, student of any form of movement, having an awareness of this terminology is considerably useful and very simple. We will explore the topic of movement, put it into action and see how it feels in our body. A reframing, a reorientation of the ways we move is underway. Come improve the way you move. All levels.
matt phippen
With a variety of formal training, in many disciplines, Matt's teaching pulls from numerous styles in the Yoga system, and also from the current science in movement.
His main yoga influences are Carrie Owerko, Schuyler Grant, and Abbie Galvin. He is certified as a Functional Range Conditioning movement specialist (FRC ms), as well as a Functional Range Release Practitioner (FR).
Blending the old with the new, and combining tradition with up-to-date body mechanics, Matt offers an intelligent and relevant style for students wanting to improve the way they move, and for teachers seeking insight and refinement in the way they teach.
For more visit mattphippen.yoga or @mattphippen on instagram.
refunds
Signing up for a workshop/training is like buying concert tickets. There are no refunds or exchanges, so please be certain you will be able to attend before purchasing.
book your spot