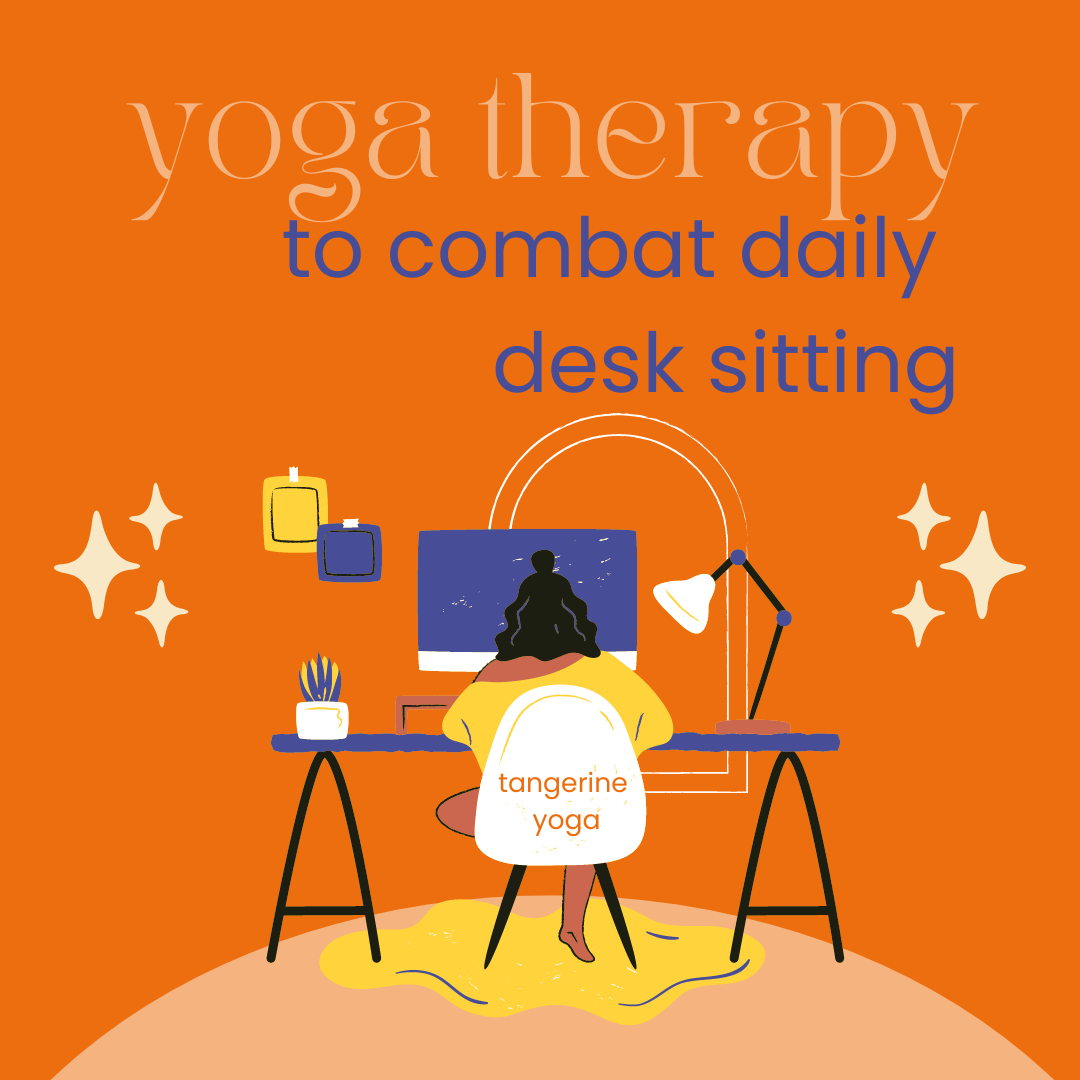 return
yoga therapy to combat daily desk sitting
In today's world, many of us spend long hours sitting at desks, staring at computer screens, and this sedentary lifestyle can take a toll on our physical and mental health. This workshop will focus on using yoga therapy to combat the negative effects of prolonged sitting and provide tools to improve overall well being. We'll explore different yoga postures, breathing techniques, and mindfulness practices that can be incorporated into your daily routine, whether you work from home or in an office.
Laura and Sakina, both yoga therapists (C-IAYT) with Master of Science degrees in Yoga Therapy, will guide you through a series of gentle movements and stretches designed to increase range of motion, improve posture, and reduce stress and tension in the body. In addition to the physical benefits, this workshop will also provide practical tips on how to cultivate a mindful approach to work and how to incorporate movement breaks into the workday. Participants will leave with a toolkit of yoga practices that they can use to support their physical and mental health.
This workshop is suitable for anyone who spends long hours sitting at a desk, regardless of their level of experience with yoga.
Prior to the workshop, please complete the intake form that MindBody will send to you. This form helps us get to know you better and prepare for your specific needs including any modified or contraindicated practices.